Jacksons MOT Centre, Northampton thanks you for visiting our website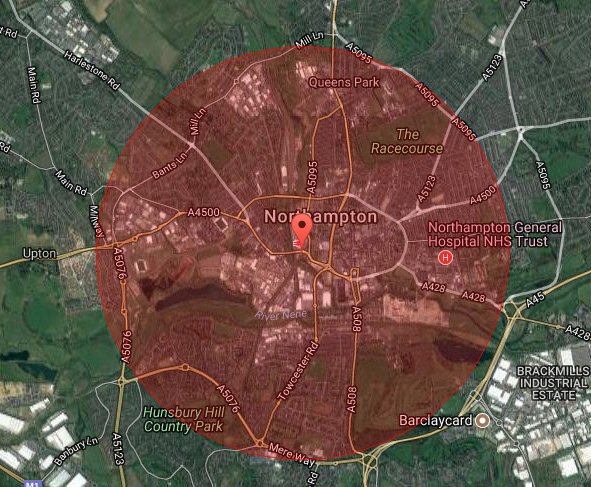 Exclusive rights for Northampton area...
We help in reducing your huge vehicle repair bills
Approx. 30 million UK motorists take an MOT test every year, and British motorists are spending a huge chunk of their income on car repairs. According to a survey, drivers are either numb to their car issues or become accustomed to it. Motorists are expected to be more vigilant to confront the new tougher MOT test introduced by DVSA (Driver and Vehicle Standards Agency). Vehicles are graded as Minor, Major and Dangerous on the basis of the severity of an established car fault. Keeping 'prevention is better than cure' in mind, the immense repair expenditures can be slashed up to a great extent by avoiding this 'Ignore The Problem' Attitude and timely diagnosis as well as quick addressal of car faults.
Your assistance is equally required in Making the Roads Safe to Drive
Our centre is the right place for the motorists who are concerned citizens of the UK and love their vehicles. Our priority is to assist the customers in keeping their vehicle safe with our thorough MOT check and vehicle repairs. We also make every motorist familiarise with the new items and guidelines included in the test so they can avoid their vehicle failing its MOT in future. Apart from that, we deal with a wide variety of tyres Northampton roads demand.
Brief Introduction
With a dream of independence, Graham Jackson, a Trained Specialist founded the Jacksons MOT Centre Northampton in 1996. The company earned a huge reputation within a short span of time. A small setup which was started by just two members, now boasts of an extensive network of quality oriented dealers in the city with a huge client base growing at the speed of light. It is a registered MOT Northampton Testing Station, recognised by Checkatrade, Remit and various other motoring organisations. The quality and customer satisfaction were the key to this immense success. Not just that, each and every employee is a trained Automotive Specialist. We believe in continuous skill enhancement of our members with new world-class trainings and endow them with the latest technology updates. Our well-equipped workshops with ultra-modern machineries and equipment aid us in going beyond customers' expectations.
Why Jacksons MOT Centre, Northampton is the first choice of Motorists?
Graham Jackson and his son displayed their passion for cars with their custom creation-Ford Escort Cosworth Track Car for competing in the 2010 National Saloon Series, which proves that vehicle job is more than just a job for us, which keeps us motivated and focused in meeting individual as well as company goals.
More vehicles can be managed at the same time due to our widespread and perfectly illuminated garage, inspection ramps and other work areas. The machine park is well maintained and modernised time to time as we believe that only the best working conditions can act as a catalyst in achieving the desired results quickly and in delivering impeccable services to our clients.
We Value Our Customers
We always strive for making your experience better at our centre. We understand, waiting for anything is too monotonous so you can relax in our well-equipped waiting lounge and enjoy refreshments while our mechanics are working on your car. You can also take advantage of the children's corner in case you bring your kids.
Our Vehicle Service Menu
After a brief introduction of our company, now its time to take you through the services we offer to our new as well as loyal customers.
- MOT: Class 4, Class 5, Class 5 Light, Class 7 Tests
- Vehicle Diagnostics, Maintenance and Repairs: Vehicle Repair, Clutches & Clutch Repair, Air Conditioning Re-gassing, Transmission, Wheel Bearings, Electronics, Brakes Service, Battery Service, Exhaust Service, Welding, Suspension, Cambelt Change, Head Gaskets, Drive Shafts, CV & Gaitors, Diesel Particulate Filters (DPF) Cleaning,
- Tyre: Tyre Checks (Summer, Winter and All-whether Tyres), Tyre Fitting & Balancing, Selling Wide Range of Tyres