Car Battery Northampton
Cheap or expensive - which car battery is the right car for me, how do I care for it and what can I do on time before the winter, so that my car keeps starting without any problems?

Our Jacksons MOT Centre team has put some information together for you about car battery northampton. We hope, you will find it helpful. In case you have more questions, want to place an order or need advice which battery to buy, please contact us.
Which battery to choose: In principle, the selection of a replacement battery should be considered in the operating instructions of the vehicle. It is usually noted there that only a certain type of battery may be used.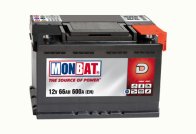 Battery characteristics are dependent on the plate material: Calcium (CA + / Ca-) - the trend has been on this type for many years, which has low water consumption, a higher degree of accident safety and a low self-discharge rate. Calcium batteries are particularly recommended when the battery is installed in the engine compartment, exposed to high temperatures or installed in an inaccessible location. On the other hand, there is a lower cycle strength (ability to exceed many loading and unloading processes). In new vehicles, manufacturers now use about 90% of this type of battery. Hybrid (Antimony + / CA-) Higher water consumption versus pure calcium batteries; Distilled water must be refilled from time to time. Therefore, this type of battery can be seen on the refill plug. In the case of particularly pure material, the difference in water consumption is only small.
Low Antimony (Antimony + / Antimony) Only rarely used as a starter battery. High cycle resistance, but rather limited cold start current. Frequent refilling of water is necessary.
New batteries are stored dry or filled:
In the trade, on the one hand, ready-filled and charged batteries are offered, on the other hand dry-charged versions, which are filled before installation. The latter batteries reach their full performance only after a few charging and discharging operations, which is dependent on the care during the first filling. Since the filling conditions become more stringent during filling, the dry pre-loaded versions lose their importance. Only for rarely sold battery types should dry pre-loaded versions be preferred because of the long storage period.
Case size and electrical data must fit!
When replacing a battery, you should select the same size as for the original current storage, both for the housing design and for the electrical values (voltage, capacity, cold start current). The data can either be read from the old battery or read from the operating instructions. Slight deviations downwards (about 44 Ah capacity instead of 47 Ah) are without problems. Deviations upwards bring reserves, but need not be.
A uniform battery label helps with the purchase:
Depending on the vehicle, the battery must match the existing type of fastening (baseboard, frame etc.), but also the position and shape of the battery connections and - most importantly - the design. Otherwise, the buyer is free in the choice of battery manufacturer. More recent versions have a so-called ETN (European Type Number). It contains nominal voltage, capacity, cold start current, design as well as position of the poles. Batteries with the same ETN can be interchanged without restriction. Many products also contain information on which other types can be used (eg according to the obsolete DIN standard).
Cheap batteries are often powerless:
The price policy on the Car Battery Northampton market is extremely opaque. Therefore we only offer high quality, most reliable car batteries at most competitive prices to our customers.