Car Repair Northampton
Every car needs regular maintenance in order to remain fully operational and safe at all times. No matter how new or modern your vehicle repairs due to wear, engine or accidental damage are sooner or later unavoidable. Not least, this is due to the increasingly complex technology of modern vehicles, which has to meet the ever-increasing demands on road traffic.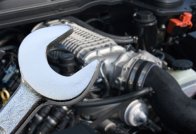 But just as the demands on modern vehicles are increasing, the demands on the mechanics who are responsible for your car repair and maintenance are also increasing.
Jackson's MOT Centre - your best option for car repair garages Northampton to bring your vehicle an all-round service
For this reason, we not only employ fully trained specialists in our workshops, but also ensure that we and our employees are always prepared with state-of-the-art technical training and advanced equipment in order to ensure the best possible support for your vehicle.
Whether it's van repairs, mini bus repairs, mini bus servicing, car, SUV, or truck repair, or repair of transporters or motorbikes, our experts are fully equipped and highly experienced in the field of computer technology and electronic components to perform the service flawlessly. This allows us to guarantee you the same safety and guarantee as the respective car manufacturers.
Whatever your car make, we offer you fast, professional and individual service for all car brands at absolutely fair prices! Thanks to state-of-the-art equipment, we are able to analyze and repair complex, state-of-the-art engine electronics in every vehicle type.
From that little knocking noise to entire engine rebuilds you can be safe knowing you are getting the best service possible for your vehicle. Sometimes delaying necessary repairs can be costly in the long term and sometimes even illegal as your vehicle may not be road worthy or safe to drive anymore.
Here is only a few things we can do for you if necessary:
Air Conditioning re-gassing
Transmission
Wheel Bearings
Electronics
Brakes
Welding
Suspension
Cambelts
Diagnostics
Exhausts
CV & Gaitors
Welding
Batteries
Cooling System
Head Gaskets
Drive Shafts
On our website you can see some specific information about our services and our repair programs. Please have a look.
For any particular questions, please call us - or just visit us at Jackson's MOT Centre in Northampton. We are always happy to help and give advice.
Car Repair Northampton - Jackson's MOT Centre
fCentre