Summer Tyres
As the name suggests, summer tyres are driven in the summer and are only intended for road conditions without ice and snow as well as for temperatures over 7 ° C. The tyres are equipped with a special rubber compound to withstand high temperatures.
Jacksons MOT Centre - Service around your summer tyres
At our Jacksons MOT Centre's workshop you get the complete offer of car services and tyre services - tailored specifically to your needs! We would be glad to advise you on the selection of your summer tyres, fit the new tyres for you in our fully equipped workshop (including balancing and wheel wash) and we also carry out puncture repairs.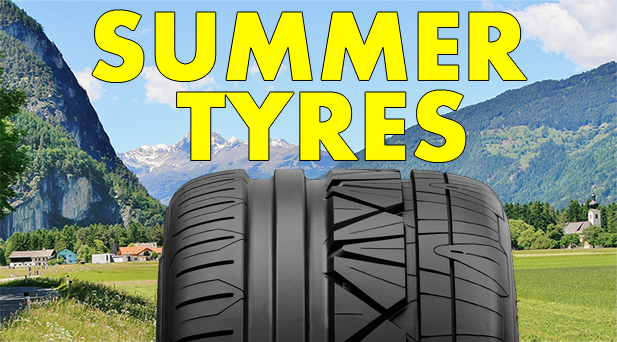 If you have any questions about your current tyres, please do not hesitate to visit us to have your tyres checked by our experts and get their roadworthiness assessed.
What summer tyres are there?
Jacksons MOT Centre offers you a large variety of summer tyres on this website - from cheap over mid-range to exclusive. We have tyres for every budget. Just type in your car's registration number or the tyre size(s) you need and you will see what we have to offer.
Differences can be found, for example, in rolling resistance, wet adhesion and rolling noise. As a free workshop, we sell tyres from all major brands.
As an alternative to the summer tyres, there are still all-season tyres or all-weather tyres. These combine the advantages of summer and winter tyres in one go, which eliminates the annual change from winter to summer tyres and vice versa. But as a whole, all-season or all-weather tyres do not offer the same performance and safety as summer or winter tyres, which is why the all-season season is merely a compromise for drivers driving only locally, doing low mileage.
When to change from winter tyres to summer tyres?
In general there are two rules of thumb in the tyre change: "From E to O" and "7°". "From E to O" says that you should drive summer tyres from Easter to October. Of course, this is only a guideline, as the current weather situation is of course decisive. In case of the so-called 7° rule, the changeover to summer tyres is recommended if the outside temperature permanently exceeds 7°. This is, however, only a guideline, since there can always be cold bursts.
The Jacksons MOT Centre recommendation: Change rather late than early back to summer tyres.
"Winter sleep" for summer tyres - tyre storage
With the start of the winter season, the tyres are usually changed - from summer tyres to winter tyres. To ensure that your tyres are optimally stored during the winter, they must be stored in a suitable manner. Tyres are sensitive - they need to be stored dry, dark, cool and somewhat aerated.
For more information about tyres and all our other vehicle related services, please have a look at our website, give us a call - or simply come to see us in our Northampton workshop. We will be happy to help.