Welcome to Jackson's MOT centre Northampton
Thank you very much for taking the time to browse through our website.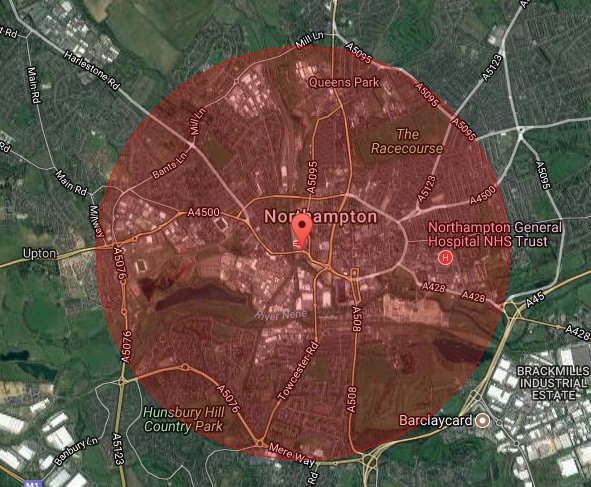 Exclusive rights for Northampton area...
Whether you are looking for car tyres in Northampton or car repairs in the Northampton area, you have come to the right page.
In 1996, Graham Jackson, a trained specialist, fulfilled his dream of independence and founded Jackson's MOT centre Northampton. What started small has now become a respectable company with son Charlie also working on site, as well as several employees. Father and son have over 75 years combined experience.
Quality and customer satisfaction are the top priorities for Jackson sen. and Junior. This is why every member of their team is a trained specialists from the automotive sector, constantly taking part in further training courses in order to always stay up to date with the latest technology and working material. The workshop is equipped with the latest state-of-the-art equipment. This guarantees professional work just the way customers can expect it.
"Cars are not just a job for us - they are our passion!"
This passion does not stop after a long day at work...Charlie Jackson has built his own Ford Fiesta Cosworth Rally Car and competed in the BTRDA National rally and finished 2nd Junior in his class.Father and son have also built a custom Ford Escort Cosworth track car for competing in the 2010 National Saloon Series.
As the company name suggests, Jackson's MOT centre Northampton is a registered MOT testing station. The garage is recognised by the Good Garage Scheme, Remit and various other motoring organisations. The company is also specialized in tyres, offering the largest selection of tyres in Northampton.
Please have a look at the other sections of this website as well in order to see what else we have to offer to our valued customers.
We don't only do repairs, tyres and MOT - we cover the whole spectrum of vehicle diagnostics-, care- and maintenance. There is almost nothing we cannot do.
Everybody working at Jackson's looks very positively into the future and the team is looking forward to welcoming you soon as a new customer - if you are not already a part of our loyal community.
The workshop
The team has spacious work areas and light workplaces at its disposal, which allows comfortable working on several vehicles at the same time.
The corresponding equipment for efficient work is, of course, ready and the modern machine park is constantly maintained and modernized.
Both, employees and customers benefit from this because only the best working conditions lead to the best work thanks to motivated mechanics.
The reception area
For those having to wait for the work on their vehicles to be finished, we have our reception and waiting area at Jackson's MOT centre Northampton.
Equipped with sofa, chairs, table, TV and even a children's corner, it makes waiting a bit more relaxing - and tolerable.
Even for entertainment with music and video is provided and magazines, coffee machine and beverage machine also wait for our customers.
At Jackson's MOT centre Northampton, customers are not just customer numbers and invoices, but people we are always looking forward to see.